Your Organisation Account¶
An organisation account in Spoynt is kind of a container that holds all the customers' data, connections with payment providers, transactions data, reports and associated configurations. It is the heart of the merchant portal.
Each user in the system can access one or more accounts. The user who registers the account is the owner and sets the name. Later, you can change its name and logo in the general info about the organisation.
The name and logo of the account that you currently manage are always in the top left corner of the dashboard. There is also a possibility to switch between available accounts and to send a request to create a new one.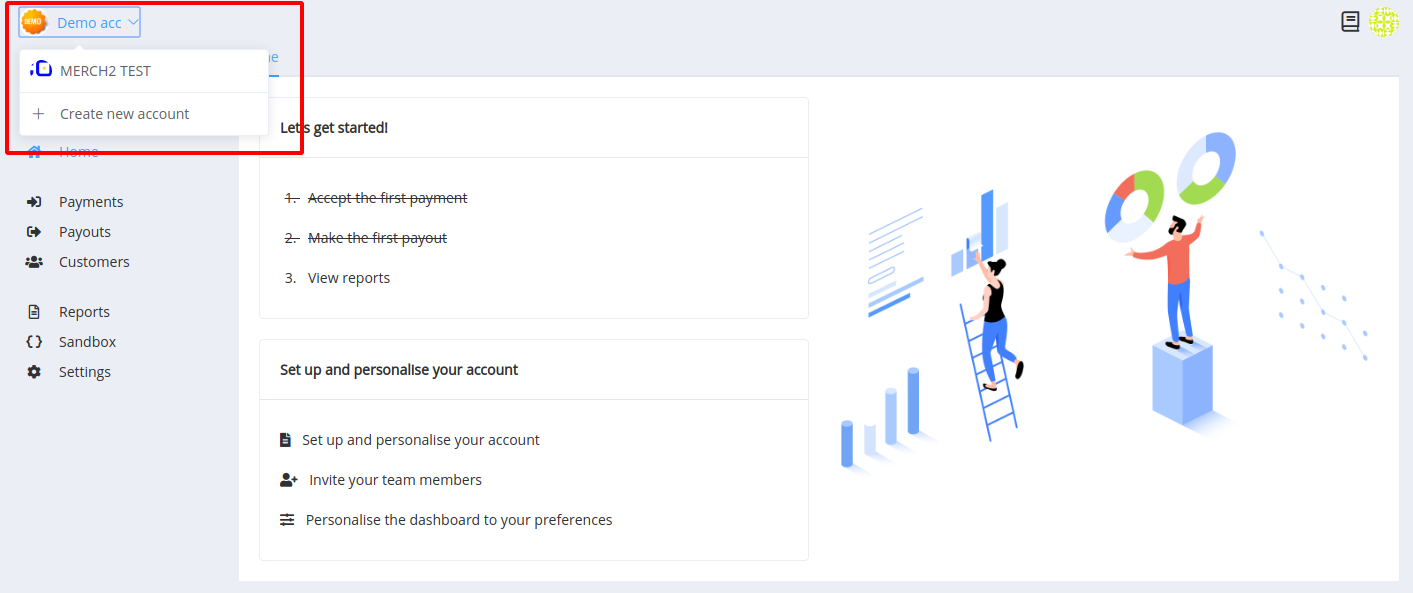 The functionality to manage an account depends on the user's level of access which in turn is determined by the user's role.
Read more about Access Control →
Organisation Settings¶
General Information¶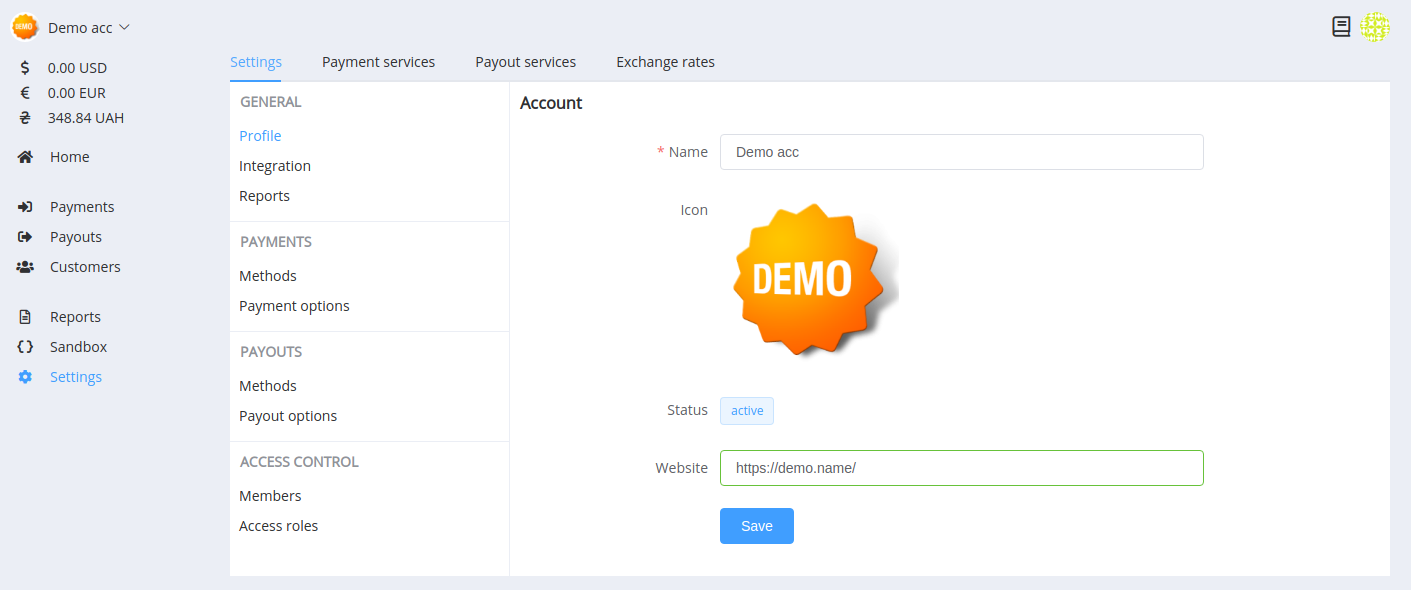 There you can fill in the primary data of the organisation (project):
name
logo
URL of the associated site
The Spoynt administrator assigns the account status upon request from the account holder, and it depends on the part of the project life cycle.
Possible account statuses¶
new
active
inactive
moderation requested
moderation pending
archived
Only active accounts have full functionality.
Wrong account status?
Contact us if you want to change it.
Integration Settings¶
In the integration section, there are API keys and accesses to public and private API.
Reports Option¶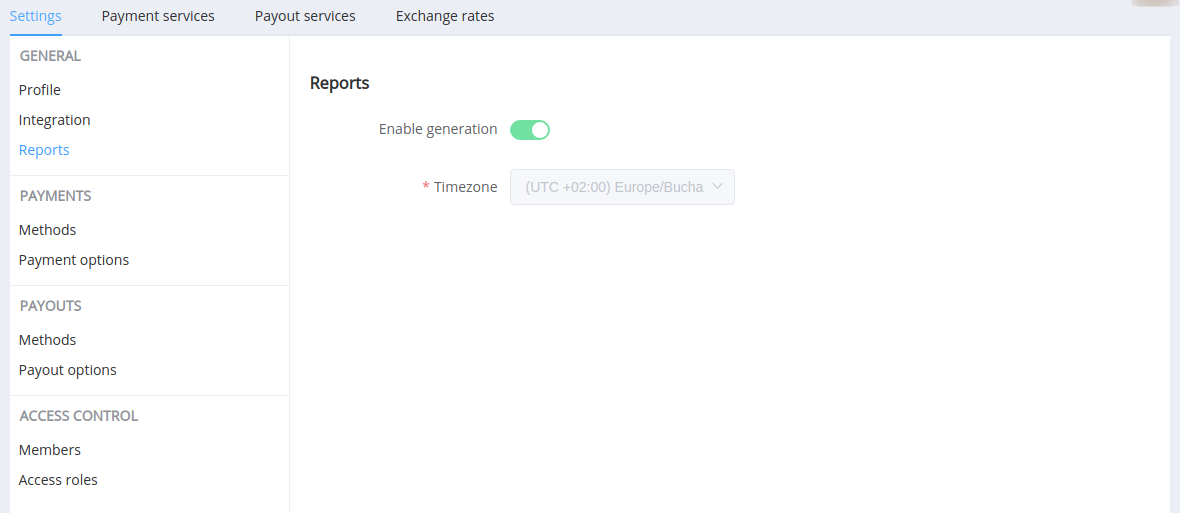 There are the option of enabling generation of daily reports and setting up timezone for it.
To reduce the server load, we have temporarily disabled the users to turn on report generation
However, contact us if you need to enable this option.