Release Notes: UX Betterment, Added Payload and Data Exports¶
3rd March 2020
Spring is here: the right reason to clear out and review the work done.
We keep enhancing our portal. And prepare for you a list of the most significant updates.
Highlights¶
List of Changes¶
UX Betterments¶
We have audited the Account Settings section and removed all unnecessary options and settings.
We linked documentation to your version of the portal. Find its icon in the right top corner of the dashboard.
Also, now you can switch to the Russian or Ukrainian localisation in your profile settings and feel confident about using them because our team has completed all translation tasks.
Expanded Transaction Overview¶
We added a bunch of fields to the transaction overview. The most important of these is the payload object which contains data about the client's IP, tokenisation and payment card (non-secure data such as a mask, a brand of card association, and an expiry date).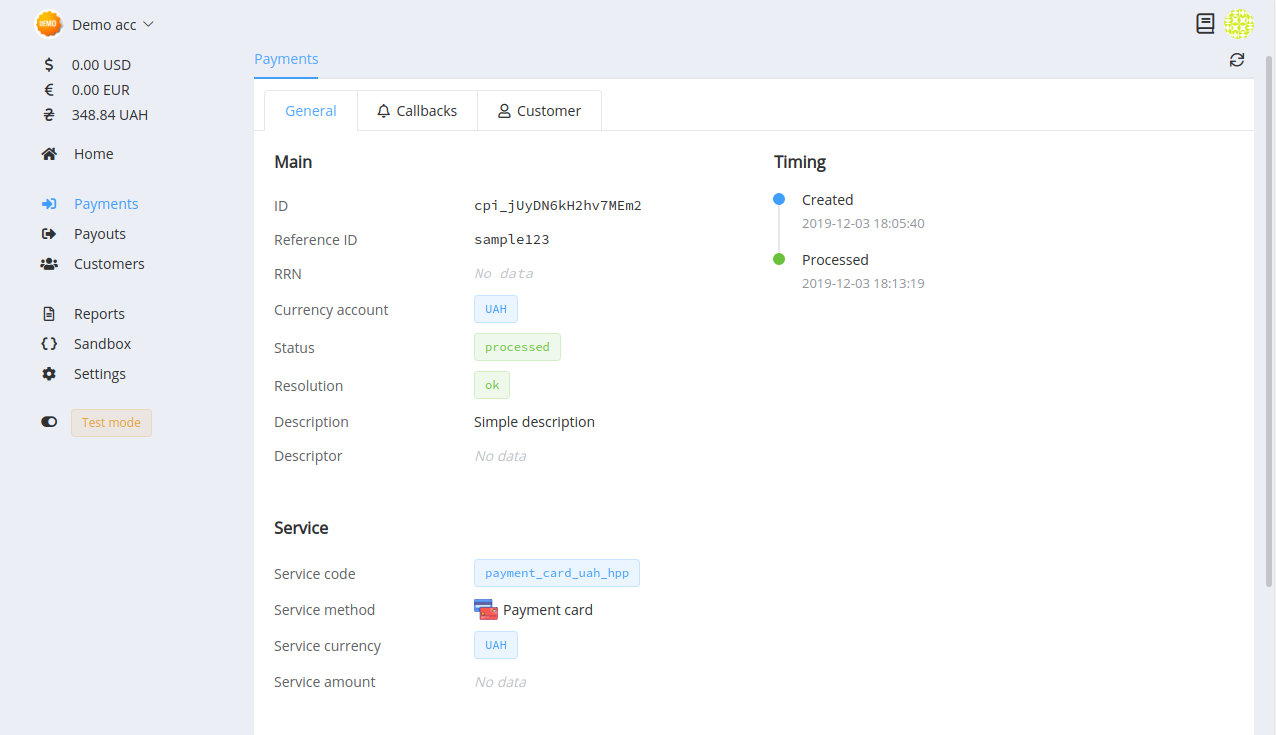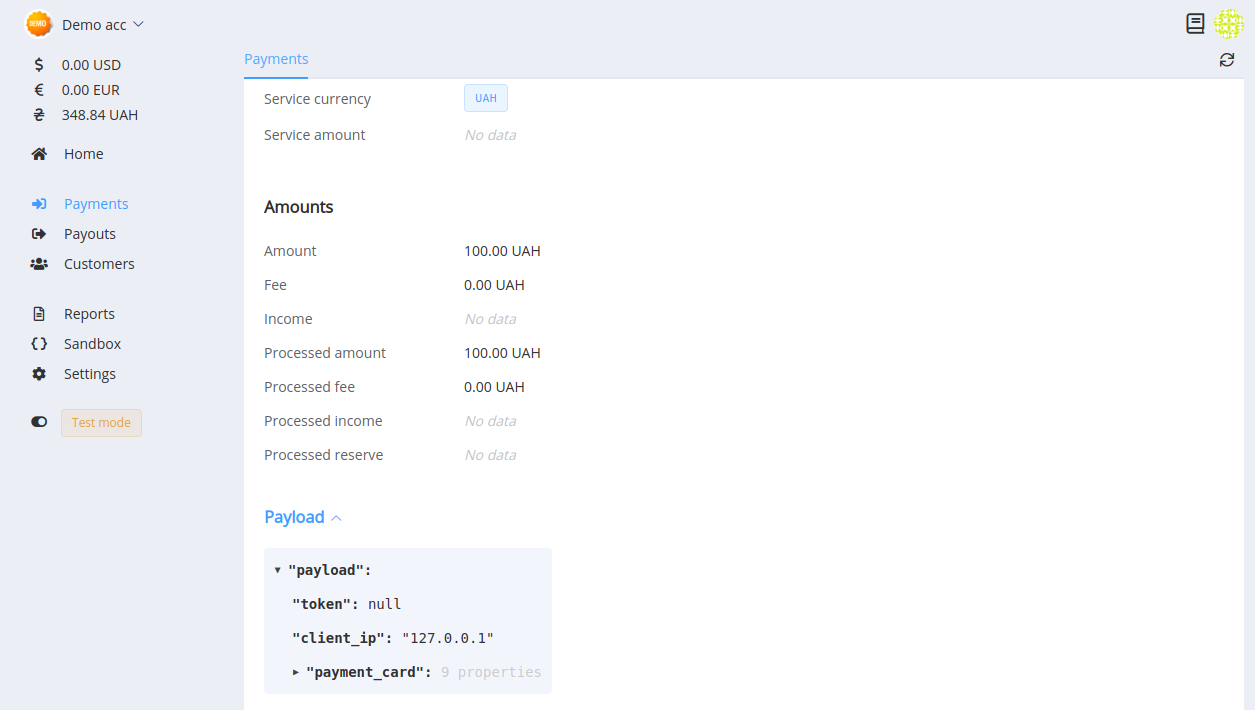 Transaction Data Exports¶
Added tools for exporting data for Payments and Payouts.
To use them, filter the appropriate transactions and then export to .csv or .xlsx formats. You can use and combine any filters of your choice. Just remember that test data are available only in the test mode (and vice versa—for the live transactions).

Find the list of all created exports' tasks and files in the separate 'Exports' section.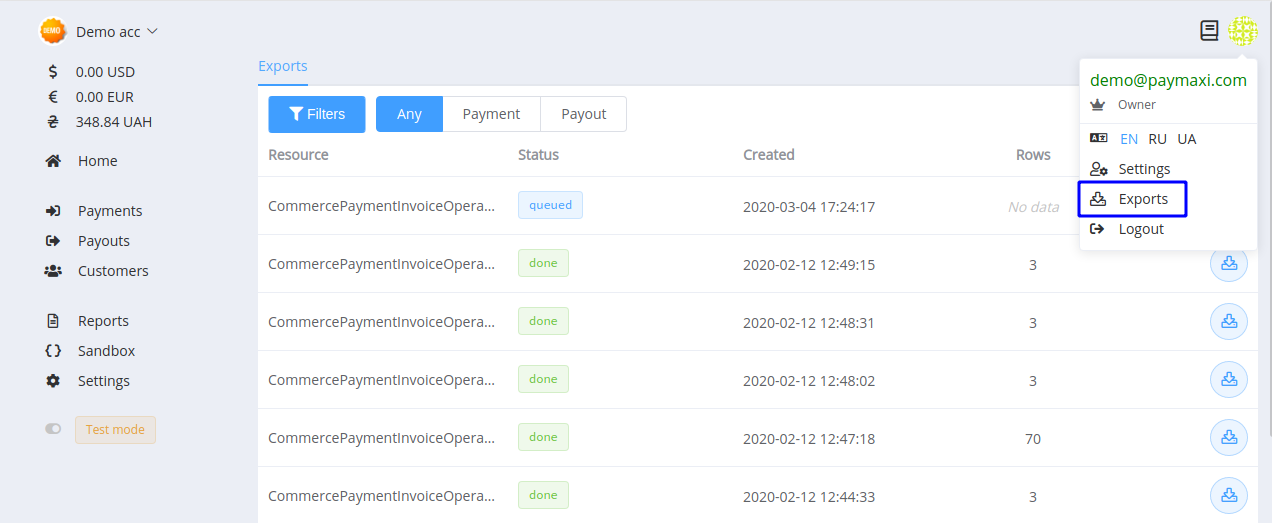 Bug Fixes¶
We put much attention on our platform's improvements and, is as often the case, we found several bugs and needed to fix them. You won't be troubled with them!
Stay tuned, so we bring you good news again!